Ticket Overview
ACB is delighted to welcome you to register for its first on line national congress UKMedLab21. The meeting, which integrates the meetings formerly known as FOCUS and Frontiers in Laboratory Medicine (FiLM) will offer delegates the opportunity to hear from leaders in clinical science, laboratory management and education about development in policy, practice and management.
Packed with multiple sessions in two key streams; Leadership & Management and Science & Education UKMedLab21 will help laboratory professionals at all levels to regain ground on essential CPD activity that may have been lost in 2020 during the pandemic. We'll also be featuring a Training Day on 14th June, virtual poster sessions and awards and an industry Expo in partnership with the British Invitro Diagnostics Association (BIVDA).
Felxible ticket types allow you to build a programme tailored to your interests, availability and budget. Workshops will include moderated Q&A opportunities with speakers and presenters.
Detailed below is the full programme and booking details.
Secure your place at UKMedLab21 and you will receive a £50 discount for UKMedLab22 taking place next year.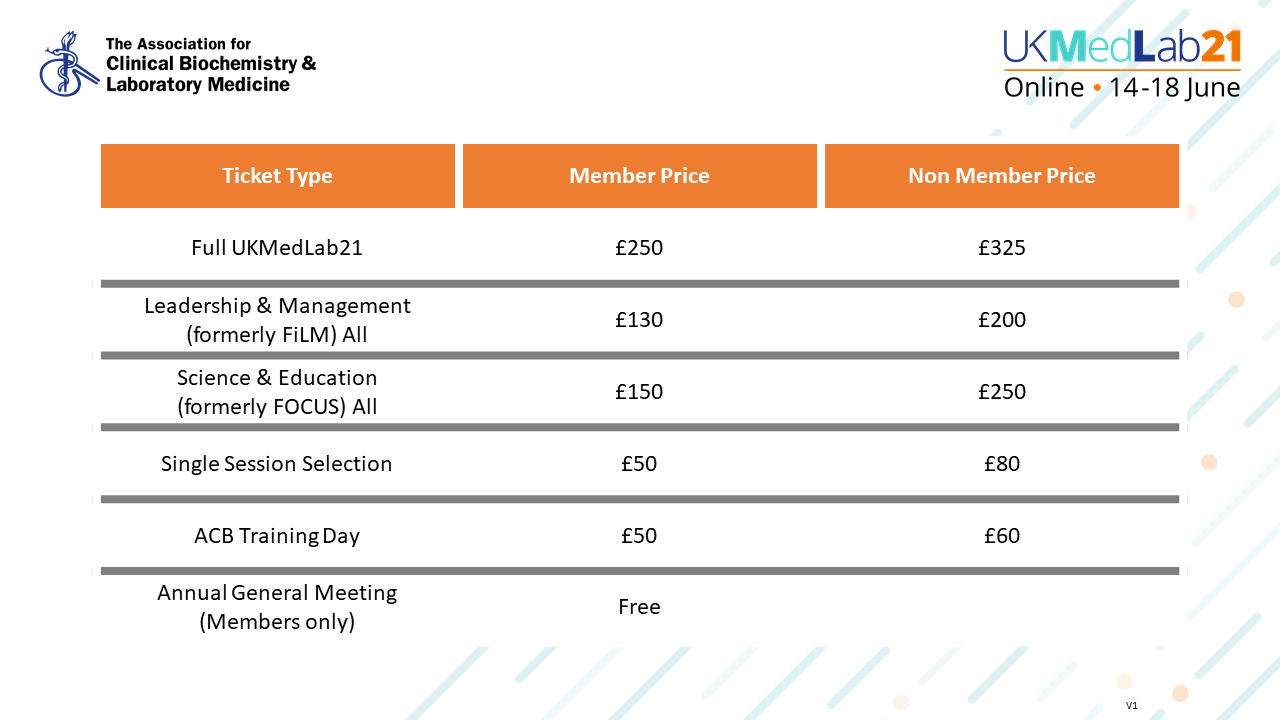 Ticket Information
Please review the Ticket Information section at the bottom of the page before proceeding with your booking.
---
ACB members are eligible for a discount on all tickets. If you are interested in becoming a new ACB member please click on the button below.