---
Leadership & Management
×
Michael Osborne
No bio provided
---
Sessions
LM Session 2: Expansion of Pathology - an evolving workforce Wednesday @ 9:30 AM

William Morice
×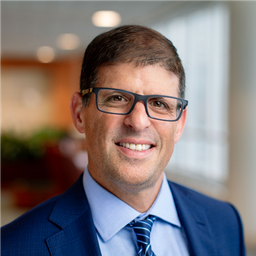 William Morice
William G. Morice, II, M.D., Ph.D., is the Chair of the Department of Laboratory Medicine and Pathology at Mayo Clinic in Rochester, MN and the President of Mayo Clinic Laboratories (aka Mayo Medical Laboratories MML). Dr. Morice is also a Consultant in the Division of Hematopathology and served as the Chair of this Division from 2009 to 2015. He holds the academic rank of Professor of Laboratory Medicine and Pathology.

As an expert in diagnostic hematopathology, flow cytometry, and T and NK cell biology, among other topics, Dr. Morice is sought after as a national and international lecturer and visiting professor. Additionally, as an active educator and mentor, Dr. Morice teaches residents, fellows, and allied health staff the analytic approach to the diagnosis of benign and malignant hematolymphoid disorders.

Dr. Morice has written more than 160 peer-reviewed articles, book chapters, and abstracts. He received his Bachelor of Science degree in Biochemistry from Indiana University and earned his M.D./Ph.D. (Immunology) degrees from the Mayo Clinic Graduate School. Dr. Morice completed a preliminary residency year in internal medicine a combined residency program in anatomic pathology and clinical pathology, and fellowships in surgical pathology and hematopathology; all at Mayo Graduate School of Medicine.

Outside of work he enjoys time with his family, competitive cycling, and seeking to live life to the fullest.
---
Sessions
LM Session 3: Recovery from COVID – How should laboratories be set up and equipped to respond to a pandemic/ "Laboratory services in the aftermath of a pandemic" Thursday @ 9:30 AM
×
Dame Sue Hill
No bio provided
---
Sessions
LM Session 3: Recovery from COVID – How should laboratories be set up and equipped to respond to a pandemic/ "Laboratory services in the aftermath of a pandemic" Thursday @ 9:30 AM