President
Professor Neil Anderson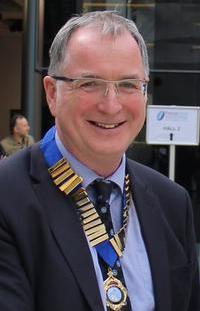 Originally from Belfast, Neil studied in London and Aberdeen before joining the West Midlands Training Scheme for Basic Grade Clinical Biochemists in 1988.
Neil is a Consultant Clinical Biochemist and the Clinical Director of Clinical Diagnostic services at University Hospital Coventry and Warwickshire. He is the Lead Healthcare Scientist for the Trust and a Chair at Warwick University.
He is passionate about Clinical Scientists taking a significant leadership role in Trusts and Healthcare systems to raise the profile of what we do and how we influence every clinical pathway.

He would like to see Clinical Scientists and laboratories leading the translation of novel techniques and processes into practice and looking at the enhanced role that Clinical Biochemists can play in the direct delivery of patient care.
"It is an honour to be leading the Association for Clinical Biochemistry and Laboratory Medicine as we strive to achieve our strategic ambitions to be the pre-eminent clinical organisation for laboratory medicine in the UK, to promote research and innovation for better patient care and to promote the importance of laboratory medicine to the wider community."